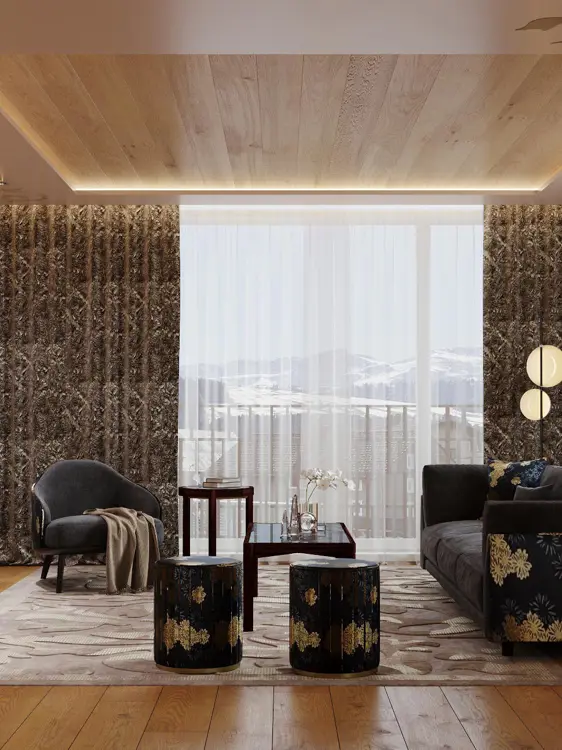 Appartement House Huus Seealpsee
Scroll Down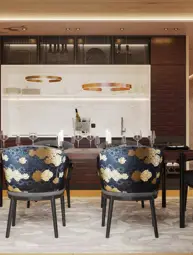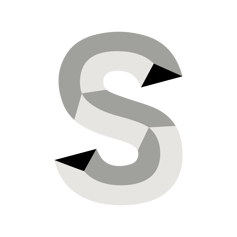 The serviced flats are fully furnished holiday or freehold flats with 3.5 and 4.5 rooms, which can be rented directly through the Appenzeller Huus if they are vacant. The residents benefit from the services of the hotel.
Huus Seealpsee
If you like to make regular trips to the Appenzellerland, Huus Seealpsee is the perfect solution. The 3.5 to 4.5 room flats are fully furnished freehold flats that can be rented directly through the Appenzeller Huus if they are vacant. They benefit from the low tax rate in Gonten. The flats can be easily converted into smaller units, which also makes it possible to rent out individual rooms. You can also enjoy the gastronomic offerings and the wellness oasis of the hotels belonging to the complex and benefit from other services.
Timeless design, noble and sustainable
Appenzell knitted construction
regional moon wood
sustainable construction
photovoltaics
timeless design
first class equipment
light-flooded rooms
noble ambience
combisteamer
induction cooker
flexible room layout
hotel services
wellness offer
gastronomy
cultural offer
Gallery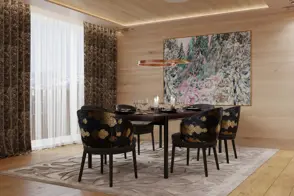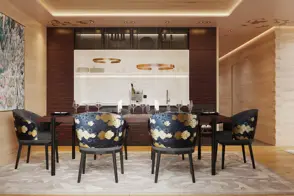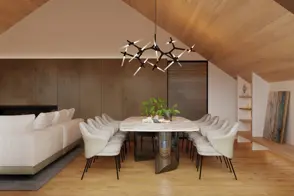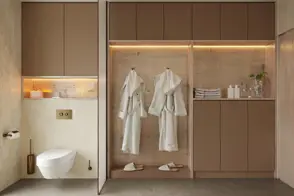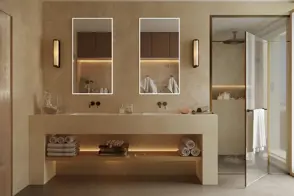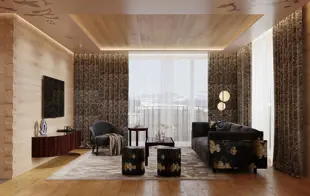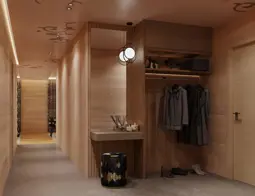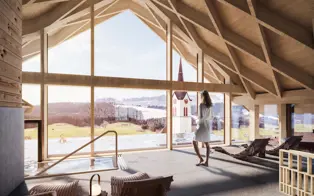 Perfect elegance, natural materials
All flats are characterised by high-quality and natural materials such as traditional Appenzell moonwood and stone from the region. The reduced interior design with deliberately placed accents gives the rooms a timeless elegance.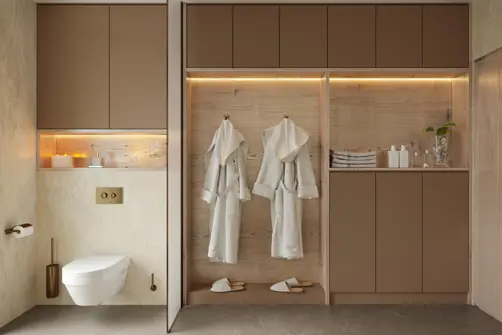 Plenty of space and light
The interior design is modern but sleek at the same time. Colours are deliberately used to emphasise the noble ambience. The floor plans are generous and the rooms are flooded with light thanks to high window fronts. The most modern appliances, from the combisteamer to the induction cooker in the kitchen, leave nothing to be desired.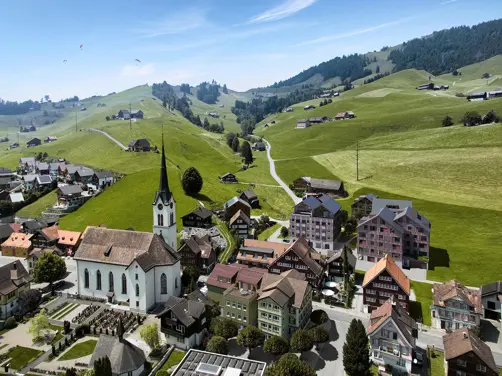 Unique concept
The Appenzeller Huus combines the best of living and enjoying, creating a unique retreat for body, mind and soul. Enjoy the intimacy of a private flat with the amenities and services of a hotel. A first-class wellness area, excellent restaurants and inspiring cultural events await you right on your doorstep.
Contact
Our consulting team
Jan Schoch, Project Owner & Principal
Kristina Hinze, Consulting & Sales
Tobias Blumer, Consulting & Sales
Tel.: +41 71 510 95 95
Discover other apartments
Huus Kronberg

Huus Kronberg - living with service

19 barrier-free 2.5- to 4.5-room freehold and serviced flats, well designed communal spaces.

Huus Himmelberg

Living in seventh heaven

Seven very spacious 3.5-room flats, furnished on request, incl. services of the Appenzeller Huuse.

Huus Altenalp

Spacious freehold flats in Huus Altenalp

Five very spacious 2.5 to 4.5 room flats, furnished on request, incl. Appenzeller Huus services.