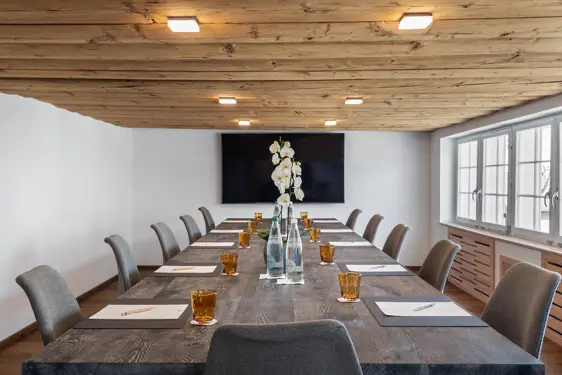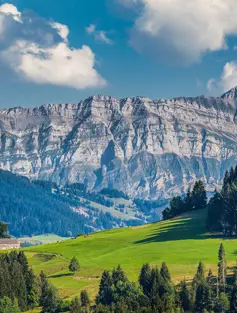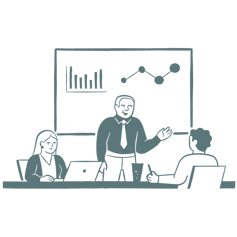 BUSINESS & EVENTS
IN A UNIQUE SETTING
The Appenzellerland: impressive mountains, rolling countryside, lush pastures, charming villages and living customs.
Business and events with inspiration and comfort in the most beautiful surroundings - flexible meeting rooms, state-of-the-art seminar technology, culinary highlights and attractive supporting programmes for your event.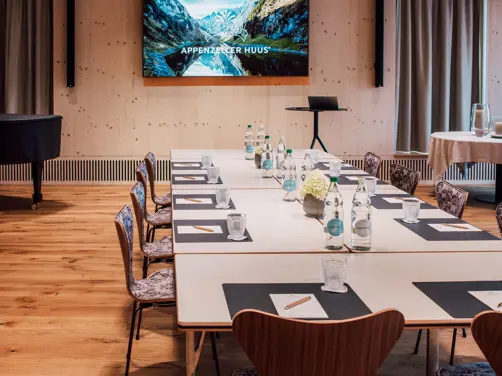 Löwensaal
Huus Löwen
99 m2 Opened in 2023, the light-flooded Löwensaal is made of moon wood and equipped with the latest technology. Glass chandeliers and numerous details create a modern yet cosy ambience. The romantic garden behind Huus Löwen can be used for breaks and aperitifs.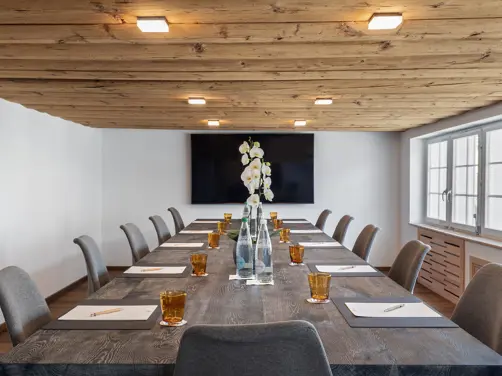 Boardrooms Gonten & Appenzell
Huus Bären
23 m2 / 29 m2 Flooded with light, traditional and yet perfectly equipped for inspiring meetings and workshops are our two boardrooms in the Huus Bären. The two rooms Gonten and Appenzell can be connected or used individually. For short moments of relaxation, a view from the window front onto the mountain range in the distance or the green hills of Gonten.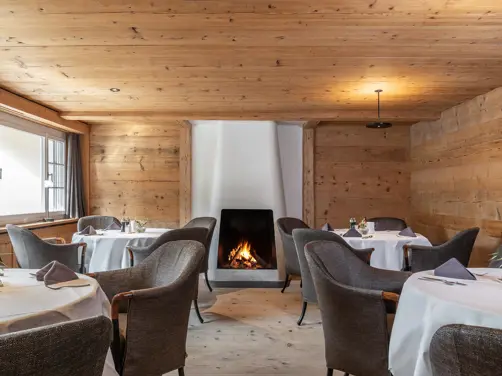 Lehnerstube
Huus Bären
25 m2 The authentic meeting room in Huus Bären, equipped with original Appenzell knitted wood, breathes tradition and cosiness. Natural daylight and a cosy fireplace create the perfect Appenzell ambience. The Lehnerstube is particularly suitable for small seminars and workshops for up to 12 people.