Wines & Champagne
For a good glass of wine: wine luminary Hans Rhyner welcomes you to our well-stocked wine cellar in Huus Bären and, from 2025, to the largest wine cellar in Switzerland with over 300 square metres.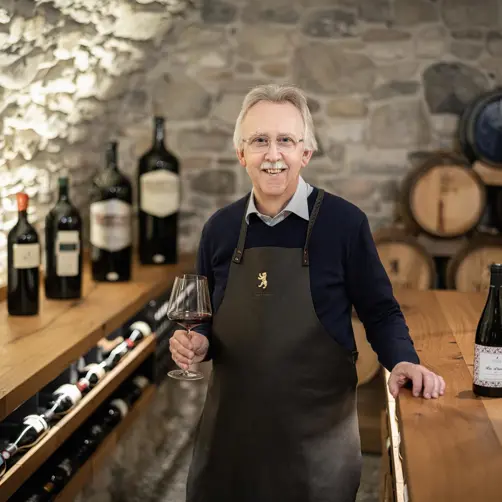 Craftsmanship and heart and soul
He is self-taught. Good food and a fine drop of wine have always been important to him: Hans Rhyner has visited wineries all over the world on his many trips and acquired a lot of background knowledge from the professionals at the grassroots level. He has always been particularly fascinated by small estates whose winegrowers put a lot of manual work and even more heart and soul into their craft. Hans Rhyners will spoil you with fine wines from our stock of old wines and champagnes in the wine cellar in Huus Bären, the Magnothek in Huus Löwen and soon from the new 300 square metre wine cellar in the Appenzeller Huus.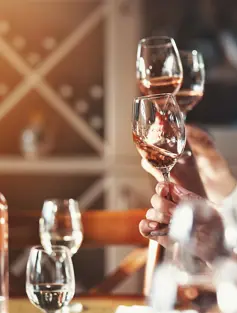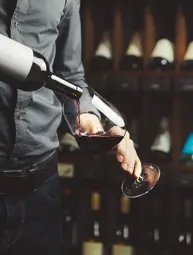 'For me, awards and prestige do not come first. Rather, I want to give people enjoyment and share my impressions from my visits to the winegrowers. You enjoy a wine differently when you know that the winemaker harvested the grapes by hand on steep slopes where the only possible means of transport is the mule.'
Hans Rhyner
Wine cellar
Our carefully curated selection of wine treasures is stored in the centuries-old vaulted cellar of 3-star Hotel Huus Bären.