Indulge yourself at Huus Bären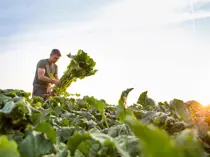 Gastronomy
From fine dining and traditional Appenzell dishes to coffee and cake: Chef Peter Prüfer and his team inspire with refined creations and regional products and also spoil you vegetarian or vegan. Our gastronomy represents sustainability, variety and respect for people, animals and nature. The offer is complemented by our exquisite wine assortment from the best-assorted wine cellar in Eastern Switzerland.
Indulgence at any time of day
Lunch, dinner or a celebration: we offer the right ambience for every occasion. Chef Peter Prüfer and wine expert Hans Rhyner provide fine food and exquisite wine pairings.