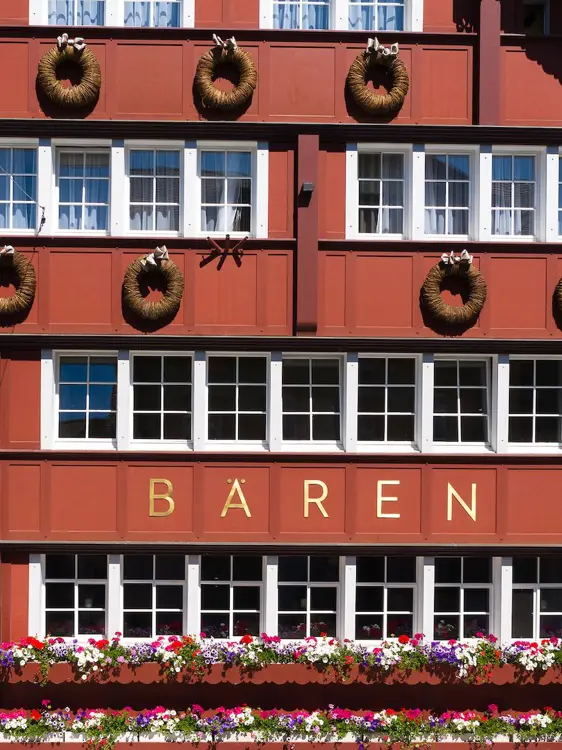 Scroll Down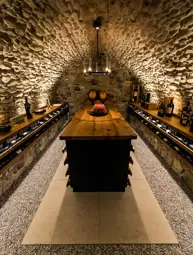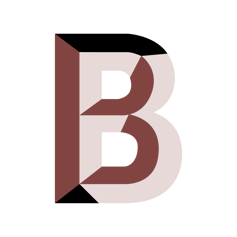 The 3-star Huus Bären represents the heart of the Appenzeller Huus. In the historic part as well as in the modern extension, 22 cosy and top-furnished rooms and a gourmet restaurant await you.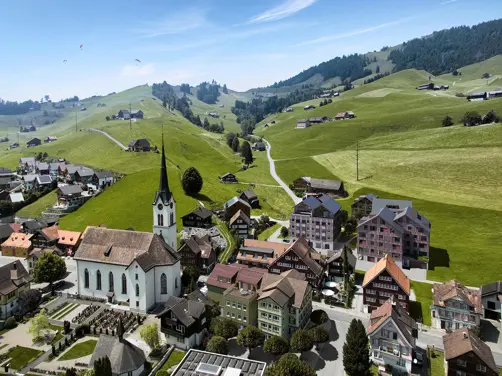 Centre of Gonten - heart of Appenzellerland
Located opposite 4-star Hotel Huus Löwen, Huus Bären is connected to 5-star Huus Quell (opening 2025) - all part of the Appenzeller Huus, a unique, sustainable mix of hotels, flats and superb gastronomic and wellness offers.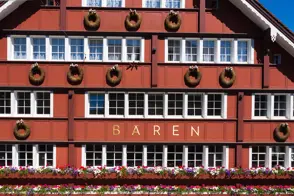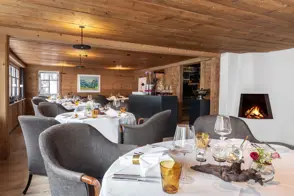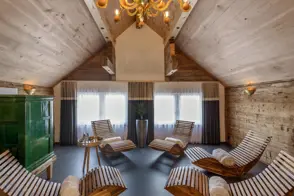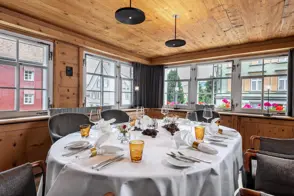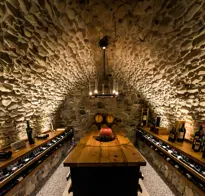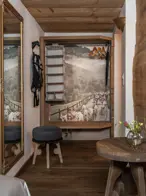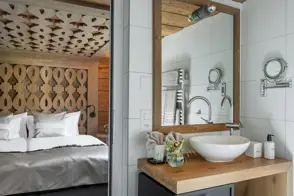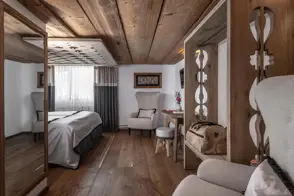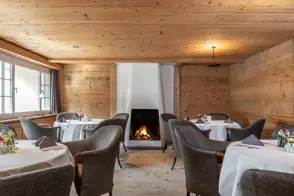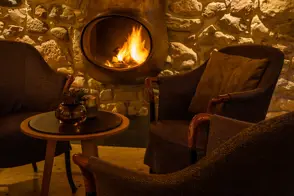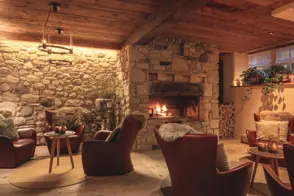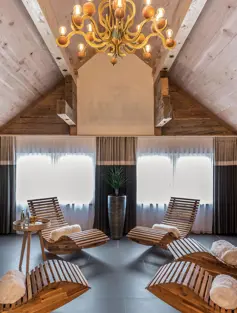 Wellnessen im Huus Bären
Warm wood and a cosy atmosphere directly under the peaked roof ensure deep relaxation right from the start. The exclusive sauna area with steam bath and an antique green tiled stove warms the body, relaxes the mind and caresses the soul.
Food and drink at Huus Bären
Chef Peter Prüfer has worked in gourmet kitchens worldwide for over 20 years. Drawing on his expertise, he is adding vegetarian and vegan dishes to our fine-dining concept.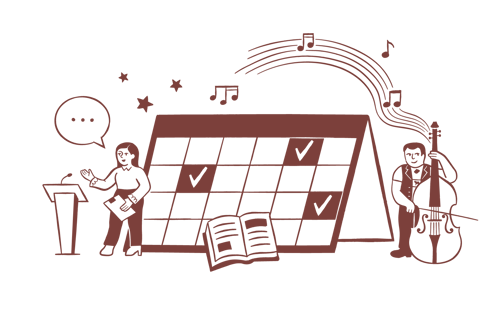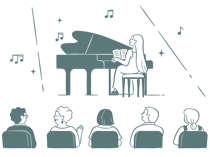 Art and culture in the Appenzell Forum
We set great store by holism. Body, mind and soul should be fully absorbed in the Appenzell spirit. That is why we offer a varied cultural programme with the Appenzell Forum.